---
Mezcal ManoNegra Spirits by Sociedad Anonima
Posted: 12 Apr 2012 06:47 PM PDT
With so many distinctive
alcoholic bottle packaging
try to out do each other in today market, a design firm need to put-in more thoughts than ever, not only to gain market shares but also explores new drinkers. While I'm not an avid drinker, I usually bought my bottle based on the packaging. And this spirit, the MEZCAL MANONEGRA will certainly on my shopping list.
Designed by Mexico-based Sociedad Anonima, Mezcal is the most ancient distilled spirit in America. It can be made of over 30 varietals of agave, most of them grown in the wild regions of Mexico. MN locates the best mezcal no matter how far or deep into wild we need to go to get it. The hand-print on the bottle represents the hand of the master distiller, the hand of the worker and the hand of the seeker of true mezcal.
These hand prints may look 'dirty' on the bottle, but it's definitely add value to the spirits. In my mind, the hand-prints might means the master distiller personally inspect the bottle (each bottle!), the workers carefully handle it and at last myself find the true treasure among all spirits.
+
Sociedad Anonima
New Bus For London by Heatherwick Studio
Posted: 12 Apr 2012 07:46 AM PDT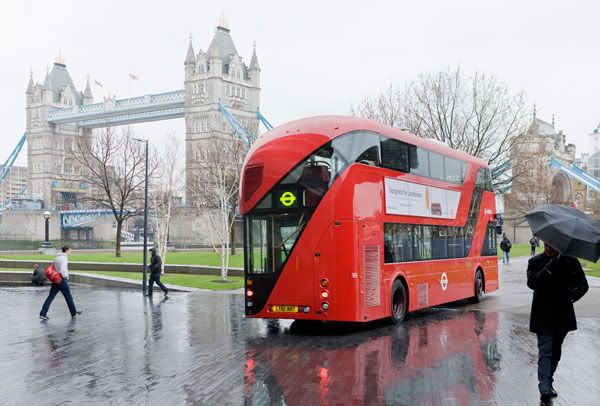 The New Bus of London is the first bus designed specifically for the London's streets on the road at the end of last February.
Designed by Heatherwick Studio and bus manufacturer Wrightbus, the new double-decker is inspired by the much-loved Routemaster with the latest green technology. The new bus incorporates the most innovative and cutting edge hybrid technology, which will be 14% more efficient than existing hybrid buses and 40% more fuel efficient than conventional diesel-powered buses. The new bus features a long asymmetric front window provides the driver with clear kerbside views, while a wrapped glazing panel reflects passenger circulation – bringing more daylight into the bus and offering views out over London.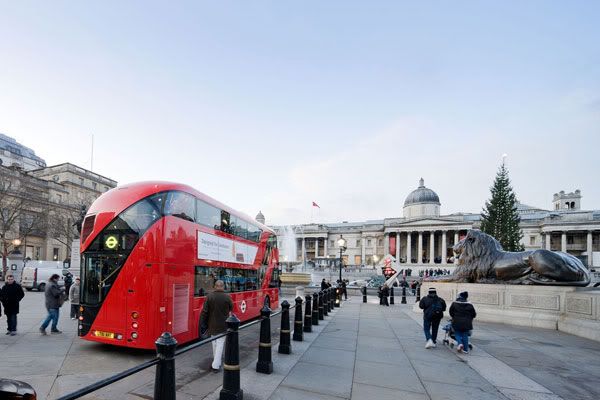 By incorporating an open platform at its rear, the bus reinstates one of the much-loved features of the 1950s Routemaster which offered a 'hop-on hop-off' service. The new design will also have three doors and two staircases, making it quicker and easier for passengers to boar an open rear deck for passengers to hop on and off and three doors, unlike the original Routemaster, its rear platform can be closed, allowing the bus to be operated by the driver only.
The design was the result of a competition held by Landon Mayor to find a replacement for the Routemaster, which was taken out of service in 2005. Originally, the collaborative design by Norman Foster and Aston Martin won the competition but after the win, Foster withdrew and Heatherwick Studio took over.
See also
Stockholm City Autonomous Tram
.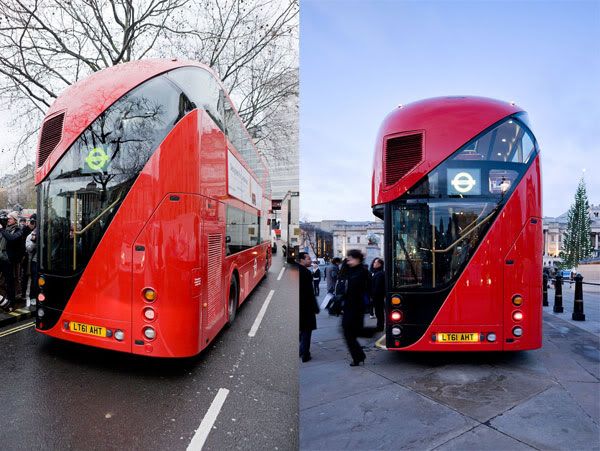 +
Transport For London
You are subscribed to email updates from Design Year Book
To stop receiving these emails, you may unsubscribe now.
Email delivery powered by Google
Google Inc., 20 West Kinzie, Chicago IL USA 60610