---
Posted: 26 May 2011 08:29 AM PDT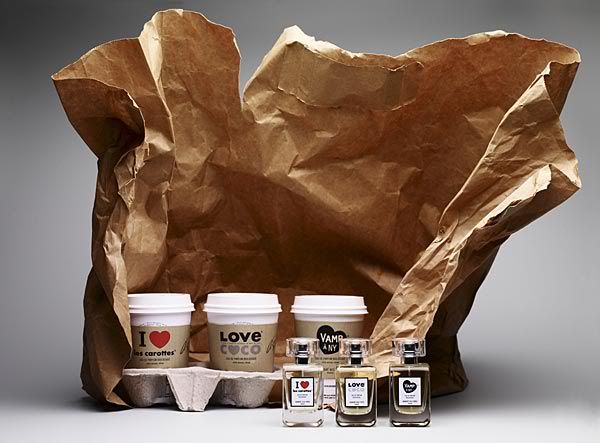 Honoré des Prés launches its "Smells of New York" organic Parisian fragrances created by perfumer Olivia Giacobetti with the city unexpected packaging: Starbucks look-alike coffee cup placed in a brown paper bag and sealed with a sticker for easy toting.
The 'We Love New York' collection fragrances are I Love carrots (crisp carrots, sweet vanilla), Love Coco (candied coconut, white cedar) and Vamp in NY (juicy tuberose, warm rum).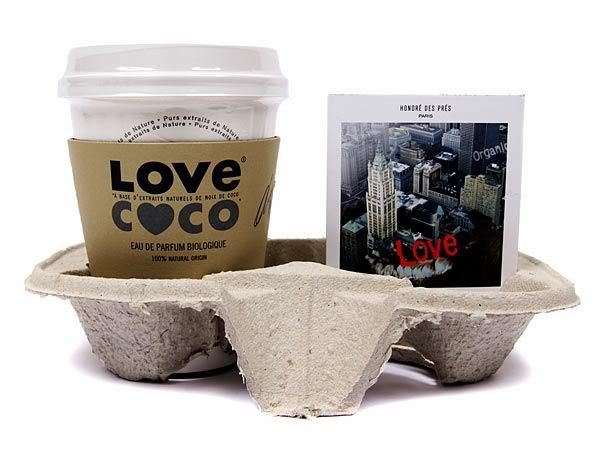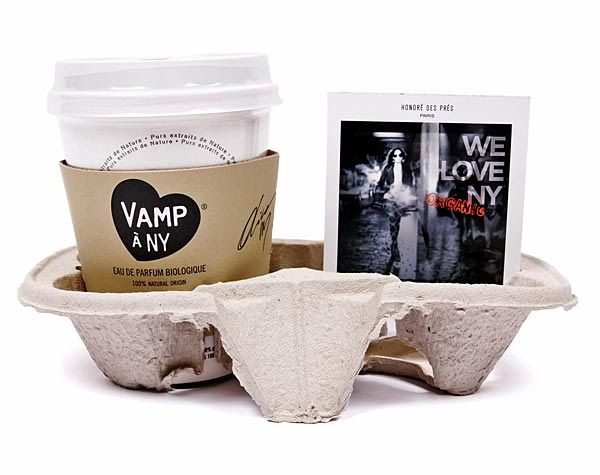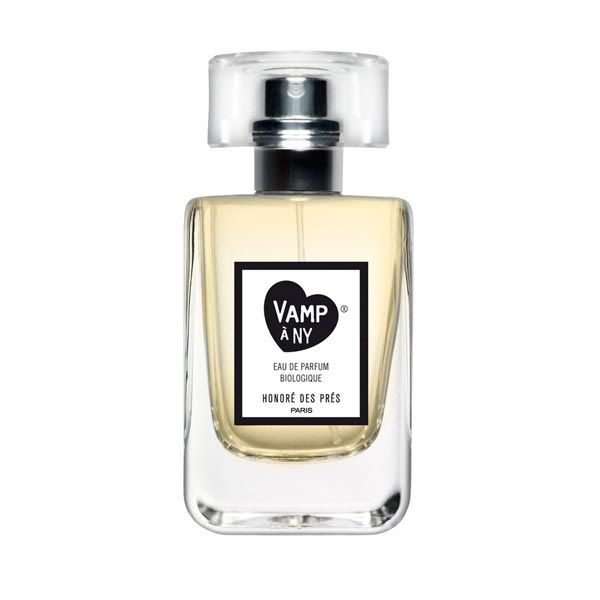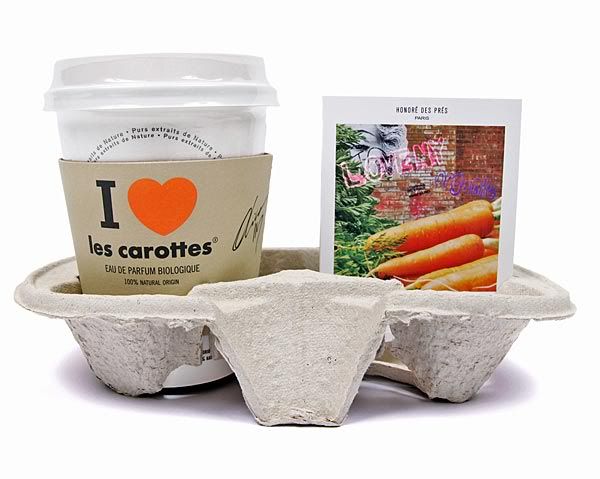 via
Honoré des Prés
Pesci Animal Puzzle by Enzo Mari
Posted: 26 Jan 2011 08:00 AM PST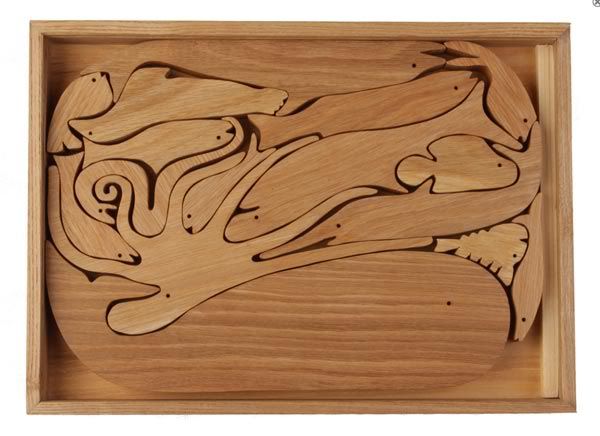 After the successful
Sedici Animal Puzzle
, Enzo Mari created the followed up version- the Pesci Animals Puzzle in 1960s.
Made of expandable resin, the puzzle also consist of 16 aquatic animals (3 mammals, 1 mollusc and 12 fish). They fit into one another jig-saw-fashion and can also be stood upright. Same with Sedici Animal, the puzzle has no given rules because the complex of formal and symbolic relationships that characterizes the animals stimulates the relating aptitude proper to the child's stage of development.
The range of interpretation encourages the child to develop his creative capacity, leaving rules of the game to his own invention.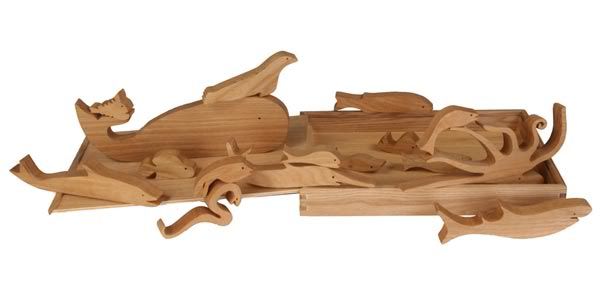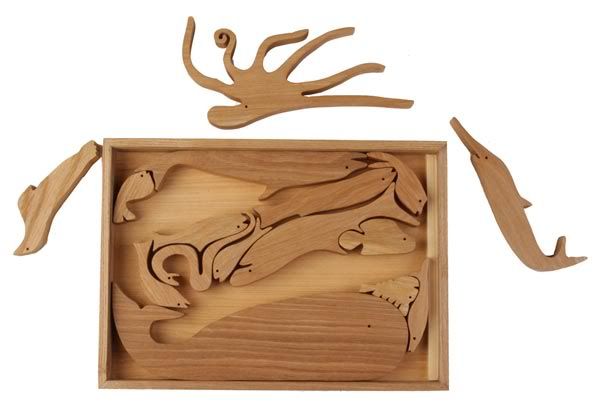 via
Danese
Milk table lamp by NORM.ARCHITECTS
Posted: 16 Jan 2011 12:53 AM PST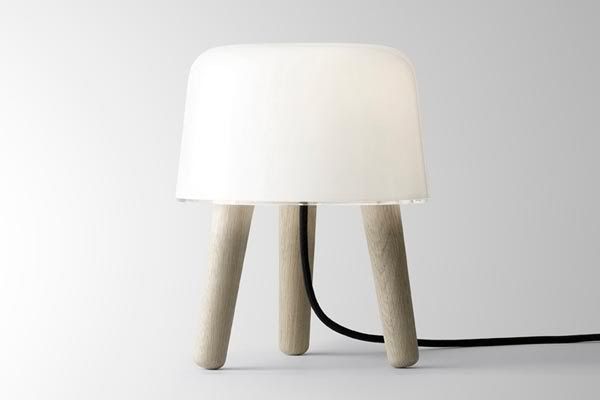 The MILK lamp was created by Danish design studio, NORM for manufacturer &Tradition (AndTradition). With the MILK lamp, NORM architects Kasper Rønn and Jonas Bjerre-Poulsen find exciting new ways in an ancient Nordic tradition of wood and glass. As a perfect example for modern, Nordic design awareness linked with a traditional choice of materials:"We respect nature that provides our raw materials, so we salute the tree that grew the wood and the sand that blew the glass. But even tradition will find new roads. And we lead the way at &Tradition."
Made up of a milky white translucent glass shade and three untreated oak feet this charming design lamp automatically reminds us of a cow's udders(
see this!
)
via
NORM
Dodo Rocking Bird by Oiva Toikka
Posted: 16 Dec 2010 01:29 AM PST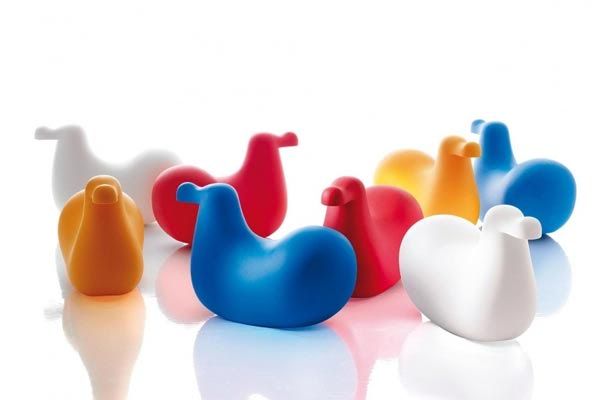 An cheerful reinvention of the rocking chair, the Dodo rocking bird designed by Oiva Toikka for the Me Too children's collection by the Italian manufacturer Magis will certainly make children rock!
Dodo is the ideal companion for every small child: durable, brightly coloured, and rounded, which ensures fun games and playing without the risk of injuries. The Dodo Rocking Bird Chair is specifically designed with children's successful development in mind, particularly in their ability to master their environment through incorporating furniture in their play. A beautiful design object for every kid's room, but thanks to its modern simplicity also a highlight for the living room. Eye-candy for young and old!
Dodo's materials, namely polyethylene, is especially robust and thus also suitable for outdoor use.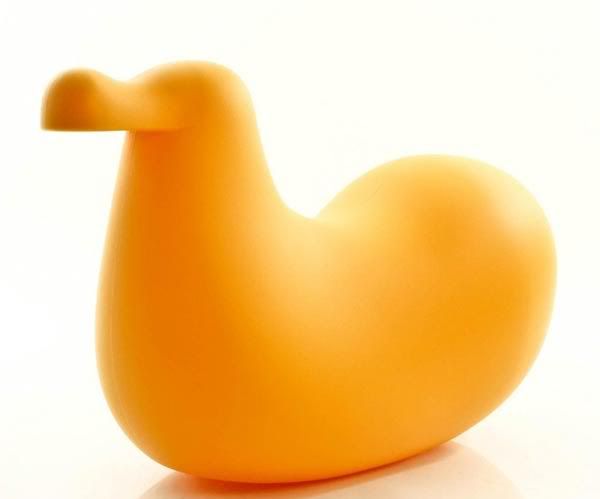 via
Oiva Toikka
Posted: 26 Nov 2010 07:27 AM PST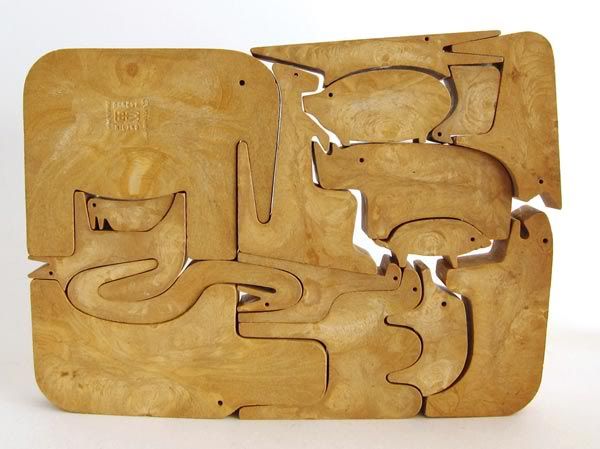 A classic icon of 20th century design that functions as a toy and an art piece at the same time, Animal Puzzle, or 16 Animali was Italian designer Enzo Mari first project for Danese. Launched in 1957, it was a huge puzzle with double function: a puzzle object and also a "construction game" that allows a free composition of elements. Mari applied his theories of problem-solving to create a group of simply carved animal shapes – including a hippo, snake, giraffe and camel – that join together to form a rectangle.
Since 2003, Danese has produces a limited edition each in oak, in the original dimensions.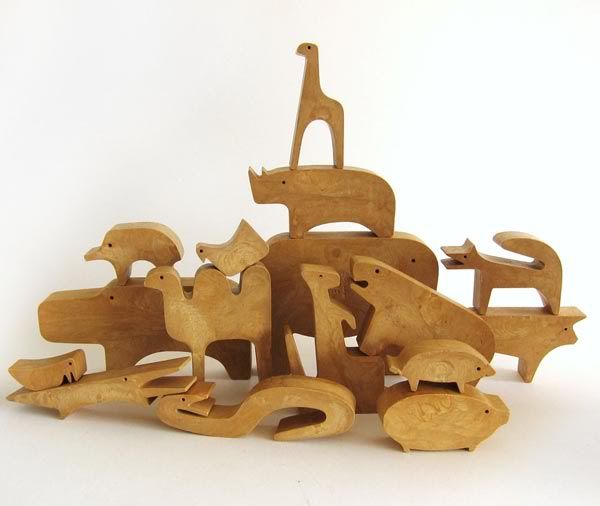 via
Danese
You are subscribed to email updates from Design Year Book
To stop receiving these emails, you may unsubscribe now.
Email delivery powered by Google
Google Inc., 20 West Kinzie, Chicago IL USA 60610