---
Few Criteria to Consider When Choosing Your Perfect Curtains
Posted: 05 Jun 2012 06:54 AM PDT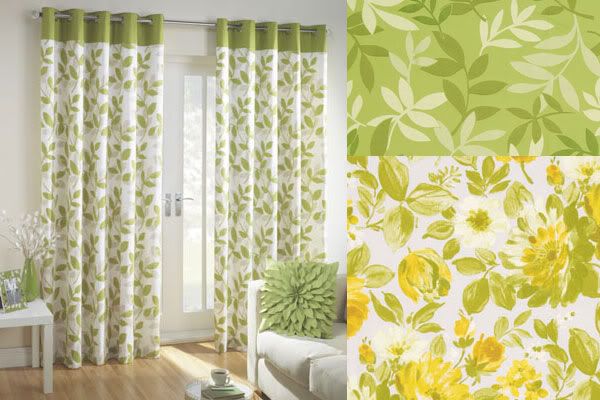 Curtains can be a great inexpensive addition to any room decor. They are one of those items which have both a practical and a decorative function at the same time. However, some considerations should be noted to select the perfect ones.
Windows with their positions and dimensions in any room have their significant role in lighting the room and ventilating it. However, they can also share in enhancing the room looks. Different window treatments can completely change the way the room feels and looks. They can enhance the room ambiance and its décor. They are also a comparatively inexpensive decorative renovation and they have the capability of matching different decorative themes.
Curtains and their accessories are one of those window treatments that can help with improving your room décor in addition to their different practical functions such as adding privacy to the room by blocking the intruding eyes, filtering the light getting into the room and blocking the wind and sun. However, to choose your perfect curtains, you have to be aware of some points. First of all, you have to decide its function in your room and depending on this function, its type and size can be determined. For example, if you need to have complete darkness in your room, you should choose lined blackout curtains which are made of special fibers that are weaved together in a tight manner to completely block the light out of the room. They should also be large enough to cover the whole span of your window in addition to few centimeters around its perimeter as well.
Curtains can provide a relaxing atmosphere for sleeping in addition to offering privacy. They also reduce noise and some curtains are designed to save energy as they can insulate the windows, which, by themselves, have little insulation. For rooms where hardly any light enters through the windows, it is preferred to use light weight airy fabrics which can provide the privacy needed while allowing the light to come into the room. You have also to be careful with choosing the rods and their size, when you choose a curtain. For example, to get the perfect darkness and insulation, you have to make sure that your rods provide a tight fit around your window sides. If you have a nice view that you can see out of your window, you should make sure that your rods are long enough to sustain the curtains while they are open, without blocking the view. To know more about selecting the curtains visit online store of Terrys Fabrics at
http://www.terrysfabrics.co.uk
.
After adjusting the functionality, you should decide the ambience required in your room. For example, for a romantic atmosphere, think of embroidered fabrics and for a retro look, stitched fabrics can do magic to your room. Curtains, in a nutshell, can change the look of the room and hence its necessary for us, as buyers, to choose them carefully.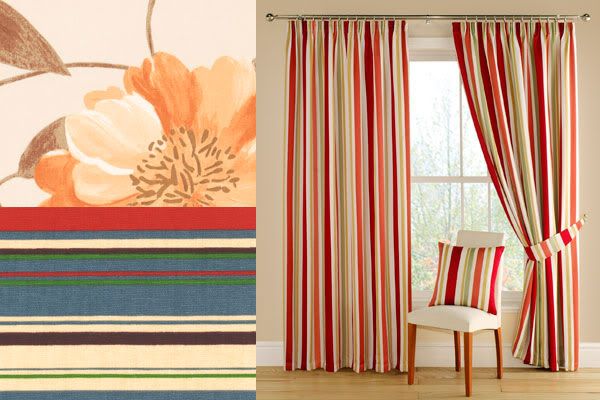 Magistral Cabinet by Sebastian Errazuriz
Posted: 05 Jun 2012 06:47 AM PDT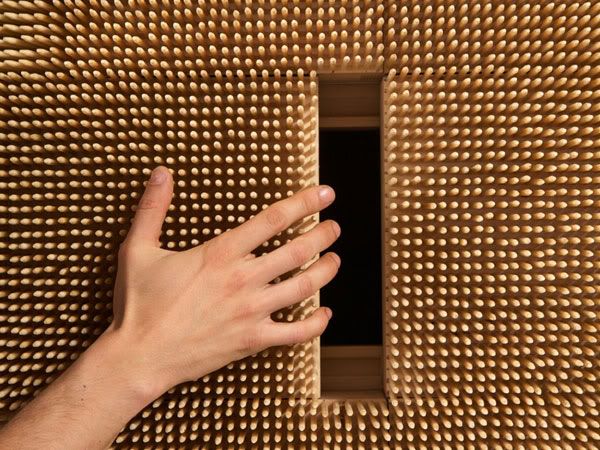 Looking for some sculptural piece furniture in your living room?
New York-based artist and designer
Sebastian Errazuriz
has a cool cabinet called 'Magistral' with 80,000 bamboo skewers, they act as a protective armor, safely holding one's personal belongings within. The doors and openings within the storage unit are concealed, and can be slid open to reveal its inner mechanisms.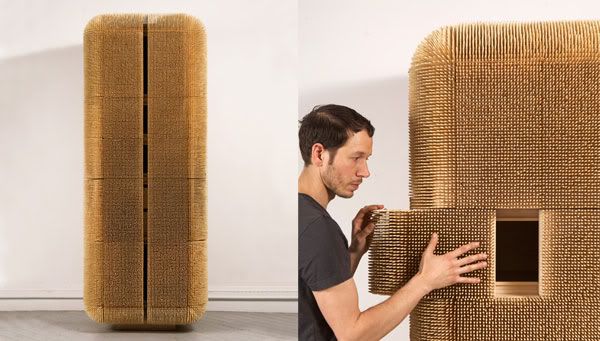 The Magistral Cabinet took 6 weeks, 12 woodworkers engaged in an obsessive and labor intensive process to construct the furniture object. Each skewer was individually hammered into the previously carved wooden structure.
Look alike to the UK Pavillion by Thomas Heatherwick in Shanghai Expo 2010?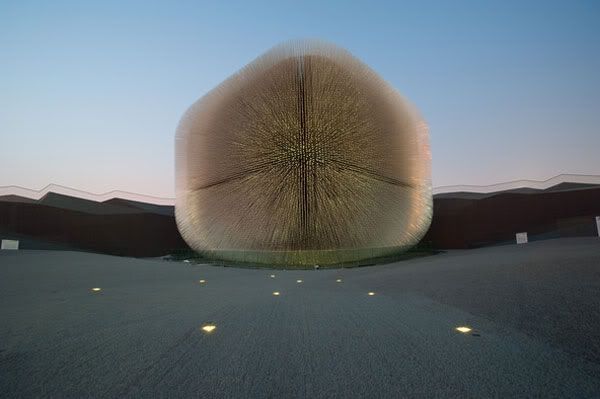 +
designboom
You are subscribed to email updates from Design Year Book
To stop receiving these emails, you may unsubscribe now.
Email delivery powered by Google
Google Inc., 20 West Kinzie, Chicago IL USA 60610